Turbocharge Your Thinking
With LCS Open Line Web Conferences
Our November 16th Program has been canceled.
Unfortunately, our guest has had a family illness come up and we need to reschedule this topic for next year.  We apologize and look forward to having you attend our future programs.
Please refer to the article on this topic: LinkedIn 4.0 – Learn About Accelerated Connectivity Like Never Before
You will be able to sign up for our December program here.
Our Next Open Line Event(s)

Staying Out Of The Quicksand When It Comes To Employment Law Issues
Date: Thursday, December 14th Time: 11am PST
Duration: 45 minutes
Cost: N/C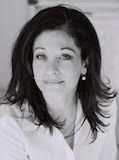 Featured Guest:
Lauraine Bifulco
President and Principal Consultant of Vantaggio HR



Host:
Dana Borowka, MA
CEO, Lighthouse Consulting Services, LLC
Author of Cracking The Personality Code

Past Open Line Events – 2017

Date
Description
MP3
PDF
Thursday,
October 19th
Reorganization: A Strategic Advantage – Being Proactive, Not Reactive
Audio
Slides
Thursday,
September 21st
Revenue Planning in a Time of Uncertainty
Audio
Slides
Thursday,
August 24th
What is Captive Medical Insurance
Audio
Slides
Thursday,
June 22nd
Redesigning Performance Appraisal for Today's Organizations
Audio
Slides
Thursday,
May 18th
Working With Your Team (and Planning for the Future)
Audio
Slides
Tuesday,
April 18th
What is Strategic Planning? A Panel Discussion
Audio
Slides
Tuesday,
March 21st
10 Considerations for Driving Exceptional Performance Through Your Sales Compensation Program
Audio
Slides
Thursday,
February 23rd
10 Considerations for Driving Exceptional Performance Through Your Sales Compensation Program
Audio
Slides
Friday,
February 3rd
Planning For The Next Recession NOW! – A Panel Discussion
Audio
Slides
Tuesday,
January 24th
Social Media for Recruiting
Audio
Slides

Past Open Line Events – 2016

Date
Description
MP3
PDF
Tuesday,
December 13th
The Millennial Challenge – Why they won't buy what you're selling
Audio
Slides
Tuesday,
November 15th
Silos: Breaking Them Down & Prevention Techniques
Audio
Slides
Tuesday,
October 18th
Cyber Security – A Panel Discussion with Top Experts
Audio
Slides
Tuesday,
September 13th
Global Strategic Planning
Audio
Slides
Tuesday Aug 23rd
Where To Go Fishing For Candidates & What To Do When All Else Fails (3 Part Series)
Audio
Slides
Tuesday,
August 16th
Mobile Work Force
Audio
Slides
Tuesday Aug 23rd
Where To Go Fishing For Candidates & What To Do When All Else Fails (3 Part Series)
Audio
Slides
Tuesday,
July 19th
Managing Your Hat Collection!
The Key to becoming a Successful Multi-Generational Family Business
Audio
Slides
Tuesday,
June 21st
Where To Go Fishing For Candidates & What To Do When All Else Fails (3 Part Series)
Audio
Slides
Tuesday,
June 14th
Staying Out Of The Quicksand When It Comes To Employment Law Issues – A Panel Discussion
Audio
Slides
Tuesday,
May 17th
A Fresh Perspective on Doing Business in China – An Exporting Opportunity
Audio
Slides
Tuesday,
April 19th
The Decision Making Process: Finding Your Sweet Spot
Audio
Slides
Thursday,
March 24th
The Secret Sauce: A Recipe for Growth
Audio
Slides
Thursday,
February 18th
Finding Top Talent in a Tight Market
Audio
Slides
Monday,
January 18th
Building and Retaining Your All Star Team:
5 Do's and Don'ts
Audio
Slides

Past Open Line Events – 2015

Date
Description
MP3
PDF
Thursday,
December 10th
Millennials: How to Attract, Retain and Manage – A Panel Discussion
Audio
Slides
Thursday,
November 19th
How to Create an Ownership Culture
Audio
Slides
Thursday,
October 22nd
The Mobile Workforce – The Office of Tomorrow Today – How to Manage and Lead
Audio
Slides
Tuesday,
September 22nd
Creating a Legacy Family Business
Audio
Slides
Tuesday,
August 18th
Attracting, Motivating and Retaining Top Performers
Audio
Slides
Tuesday,
July 21st
Pre- Sale Planning –Maximize the Market Value of your Company
Audio
Slides
Tuesday,
June 16th
What It Takes To Be An Employer of Choice Domestically and Globally
Audio
Slides
Tuesday,
May 19th
How Employers Create Successful Incentives
Audio
Slides
Tuesday,
April 21st
5 Steps to Hiring Abroad – Global Strategic Thinking
Audio
Slides
Tuesday,
March 24th
Preparing Your Thought For The Day
Audio
Slides
Thursday,
February 19th
10 Steps For Increasing Revenues For Your Company
Audio
Slides
Friday,
January 23rd
Urgent Issue – Advanced Candidate Sourcing
This is a new date for the Event.
Audio
Slides

Past Open Line Events – 2014

Date
Description
MP3
PDF
Friday,
December 5th
How to Take Your Company's Attitude to the Next Level
Audio
Slides
Tuesday,
November 11th
Game Changing Advisory Boards
Audio
Slides
Thursday,
October 23rd
Greater Tax Savings using Cash Balance Plans
Audio
Slides
Tuesday,
September 16th
Small Data, Big Data, and Right Data – Take Advantage of Your Data!
Audio
Slides
Thursday,
August 21st
Strategic Planning for the Rest of Us
Audio
Slides
Tuesday,
July 22nd
Leadership for Today's Environment
Audio
Slides
Tuesday,
June 17th
Global Strategic Planning – What Are The 10 Top Considerations?
Audio
Slides
Tuesday,
May 20th
IT Will Make Money For Your Organization
Audio
Slides
Thursday,
April 24th
Operational Productivity Improvement
Audio
Slides
Tuesday,
February 18th
3 Do's and Dont's For Leading and Managing
Audio
Slides

Past Open Line Events – 2013

Date
Description
MP3
PDF
Thursday,
December 5th
Business Communication in Today's Environment
Audio
Slides
Tuesday,
October 22nd
How Stress Eats Your Profits
Audio
Slides
Tuesday,
September 10th
The Transaction of a Lifetime – Strategies for planning your sale or transfer
Audio
Slides
Monday,
August 12th
Re-encentivize Your Sales Team & Staff
Audio
Slides
Tuesday,
April 23rd
Does Your Hiring Kit Include Social Media?
Audio
Slides
Tuesday,
March 19th
Global Strategic Planning – What are the 10 Top Considerations?
Audio
Slides
Thursday,
February 21st
How Is Your Culture Eating Your Strategy?
Audio
Slides
Tuesday,
January 29th
Hiring is Step #1… Now, Up the Odds of Success – The Keys To Onboarding
Audio
Slides

Past Open Line Events – 2012

Date
Description
MP3
PDF
Tuesday,
December 18th
Selling Secrets – Connecting UVP With Style!
Audio
Slides
Tuesday,
November 13th
What Needs To Be Looked At To Drive Sales Up, Up, Up?
Audio
Slides
Tuesday,
October 16th
How To Invent & Execute Your Company's Future For 2013 & Beyond
Audio
Slides
Wednesday,
September 19th
The Keys to Using Performance Incentives
Audio
Slides
Thursday,
August 23rd
How to Turn Fear and Stress into Strengths
Audio
Slides
Tuesday,
July 24th
Listening Is More Powerful Than Speaking: Turning Your Ears Into Powerful Tools To Impact The Actions Of Others
Audio
Slides
Monday,
June 18th
Advanced Sourcing – Getting Top Talent Through Social Network Recruiting
Audio
Slides
Tuesday,
May 22nd
Are Your Leads Falling Through the Cracks?
Audio
Slides
Tuesday,
April 10th
Technology Can Transform How You Do Business
Audio
Slides
Thusday,
March 22nd
Customer Relationship Management
Everything Is Accomplished Through Relationships
Audio
Slides
Tuesday,
February 14th
Are You Getting What You Expect From Your Staff?
Audio
Slides
Thursday,
January 12th
7 Imperatives for a 21st Century Leader
Audio
Slides

Past Open Line Events – 2011

Date
Description
MP3
PDF
Tuesday,
December 6th
How to Identify Embellishments During An Interview
Audio
Slides
Tuesday,
November 8th
What Does Your Customer Need Vs What Your Sales Team Wants
Audio
Slides
Thursday,
September 29th
12 Differentiating Strategies for Creating More Value for Customers
Audio
Slides
Tuesday,
August 23rd
Building A Sales and Marketing Plan That's Implementable and Within Budget
Audio
Slides
Thursday,
July 7th
The Keys To Using Performance Incentives
Audio
Slides
Thursday,
June 23rd
5 Key Sales Management Tips
Audio
Slides
Thursday,
May 26th
Operational Excellence from Service to Delivery
Audio
Slides
Tuesday,
April 26th
Leveraging The Value of Your Association Through Effective Strategy
Audio
Slides
Thursday,
April 21st
Fine Tuning Your Hiring Using Social Media
Audio
Slides
Thursday,
March 24th
Leadership: How to Listen to Your Inner Compass
Audio
Slides
Friday,
February 18th
Tips for Staying Ahead of the Recovery
Audio
Slides
Thursday,
January 20th
2011 and Beyond with Futurist, David Houle – Author of The Shift Age
Audio
Slides

Past Open Line Events – 2010

Date
Description
MP3
PDF
Monday,
November 15th
Tips For 2011 – Business Planning – How To Make It The Best Year Ever!
Audio
Slides
Tuesday,
October 12th
How to Turn Fear and Stress into Strengths
Audio
Slides
Thursday,
September 23rd
Running Lean with your 'A' players?
Audio
Slides
Tuesday,
August 24th
Using Performance Incentives In An Era of Uncertainty
Audio
Slides
Tuesday,
July 27th
Increase Your Bottom Line Through Collaborative Team Work – Tips and Best Practices
Audio
Slides
Tuesday,
June 22nd
3 Dangerous Trends Handcuffing Your Revenue
Audio
Slides
Tuesday,
April 13th
It's Time To Bring Laughter Back Into The Work Place!
Audio
Slides
Tuesday,
March 9th
Interviewing 3.0 Part 2
Audio
Slides
Tuesday,
February 16th
Now is the Time to Beef up Your Sales Force!
Audio
Slides
Thursday,
January 7th
Interviewing Techniques 3.0
Audio
Slides

Past Open Line Events – 2009

Date
Description
MP3
PDF
Thursday,
December 10th
Market Planning – Stay Ahead or Be Left Behind
Audio
Slides
Tuesday,
November 10th
How To Get Your Accounting Department To Look Forward!
Audio
Slides
Thursday,
September 17th
Associations and Social Networking
Audio
Slides
Monday,
September 14th
Social Networking & Its Role in Business
Audio
Slides
Thursday,
July 16th
Selling In Today's Environment
Audio
Slides
Tuesday,
June 23rd
Courage in the Face of Danger
Audio
Slides
Thursday,
June 7th
Do you know if your customers are about to walk?
Audio
Slides